We Send Bugs Packing
Progressive Pest Control, a family and veteran-owned business located in Braselton, Georgia, offers over 24 years of experience in pest control services. Our company was founded on old-fashioned principles and values. These principles include quality service, fair prices, and superior customer service. Backed by our money-back guarantee, we apply high-quality pest control applications once every six months to both the interior and exterior of your home or place of business. Our products are odorless, colorless, and nonstaining to protect the well-being of your home, family, and pets.
.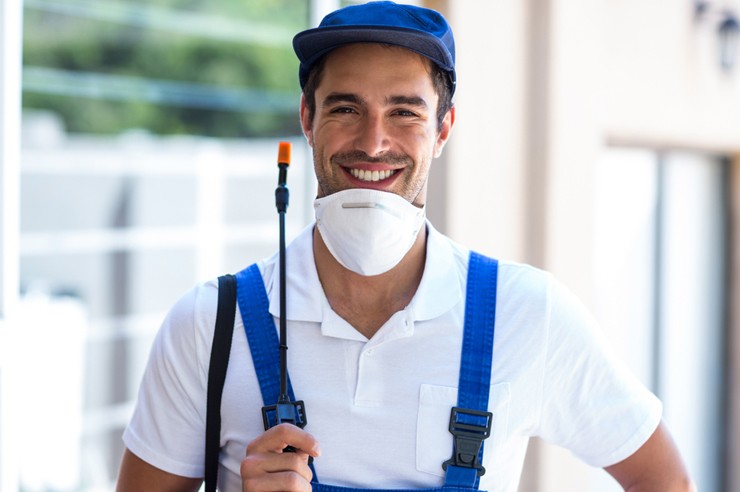 Service With a Smile
We are not aiming to be the biggest pest control company in the area. Unlike our competitors, we are not focused on meeting a high quota. Our goal is to make you, the customer, satisfied and happy. We intentionally manage our client list so that we can always make you our number one priority.
We offer a variety of appointments to fit your busy schedule Monday through Friday starting at 8:30 a.m. with our last appointment starting at 5:30 p.m. Our company vehicles are always marked and highly visible. Our operators are uniformed, and radio dispatched. If you ever have a question or concern, do not hesitate to ask. You will always be received with a warm and welcoming voice in a positive and friendly manner.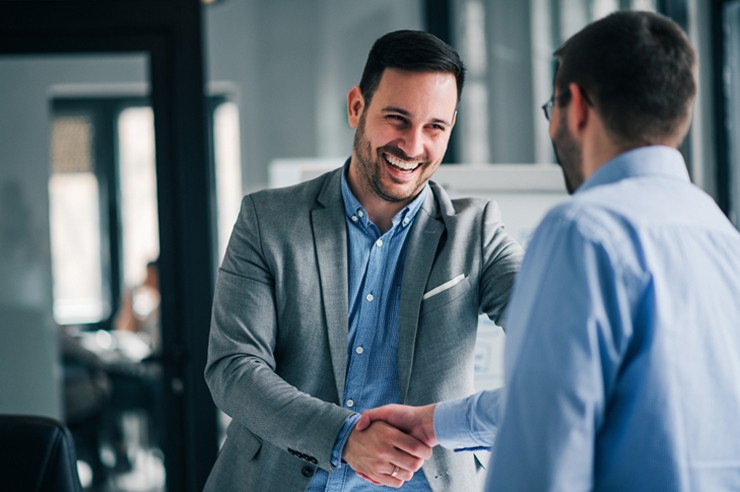 Registered and Trained Operators
We are licensed and insured. All of our technicians are Registered Pest Control Operators of Georgia. Because we recognize the value of training and experience, we provide our employees with paid time-off for continuing education classes. All operators must attend classroom training, on the job training under supervision, and pass written exams. The exams test their knowledge of the products used as well as how to properly handle them in and around your home. All of this helps to ensure the safety surrounding your family while helping to protect and preserve our environment.
Interested in Educational Courses?
With over 24 years of experience and education, owner Michael Rhea is an authorized trainer in the State of Georgia. He teaches a variety of educational courses and can help you to reach your goals of becoming certified through the Pest Control Association and Certified Pest Operators of Georgia. If you are interested in learning more or contacting Michael regarding training, feel free to contact us.
Serving With a Big Heart
Since 1999, Progressive Pest Control has donated over $80,000 to local charities within the community. Well-known and well connected, veteran owner, Micheal Rhea served in Desert Shield and Desert Storm. His experience and past have led him to be a vocal force and leader within the ROTC community. Today, we are committed to assisting the local ROTC community, local schools, and other charities, becoming the resources our area needs for monumental success. As a veteran-owned business, we also hire veterans and work to promote from within.
American Institute of Bakers Certified
Progressive Pest Control is not only experienced and knowledgeable in controlling pests that target specific businesses and commercial properties, our operators and technicians are also trained and certified to follow all protocols put in place by the American Institute of Bakers (AIB). AIB was put in place to help regulate food manufacturing and distribution centers, creating a safe environment for all. With our AIB certification, your commercial property or industrial service can be rest assured our pest control will exceed all safety and AIB standards. For more information, see our Commercial and Industrial Services page.
Progressive Pest Control's Referral Program
Like our service? Become the next recipient of our Referral Program! Every time you refer a new client and they use our service, we will send you a personal check for $20.00. Some pest control companies take money off of your next service. With us, you never have to wait for your reward. So, go ahead, start making a list of your family members, friends, co-workers, and neighbors, and recommend our services today.