Residential Pest Services
Residential Pest Control in GA
With over 24 years of experience, we know pests and guarantee to send those annoying bugs packing! We provide full-service, year-round, seasonal, or one-time treatments customized to fit your personal needs.
For the ultimate protection and coverage in pest control, we service both the inside and outside of your structure. This includes your attic, pending it has a pull-down ladder, your basement, and the various dark and damp areas more prone to bug infestations. Unlike our competition, we come to your home once every six months, requiring less of your time and apply fewer chemicals on your lawn. We apply products 10 feet out from the base of your home. We offer Monday through Friday appointments starting at 8:30 a.m. with our last appointment scheduled at 5:30 p.m. Our sessions last between 45 minutes to an hour and are backed by our money-back guarantee.
The following areas of your residence are serviced during every regularly scheduled appointment:
Interior
Rooms – living, dining, kitchen, bathrooms, bedrooms, laundry, utility, storage
Pull-down attic – vents, support beams, flooring
Finished basement – For an additional fee we can also service any unfinished basements. Call us for pricing
Miscellaneous – entry points, closets, plumbing, fireplaces, under and behind major appliances
Exterior
Garage – doors, flooring
Gutters – reachable up to 15 feet. high
Decks and porches – above and below
Miscellaneous – entry points such as doors, vents, and lights
Perimeter barrier – granular treatment around entire home
Recreational vehicles (RV's)
Pop-Up trailers
Woodshops/Workshops
Personal outbuildings
Progressive Pest Control Guarantee
A single treatment is guaranteed for the interior control of rats/mice and non-flying insects for six months. Please allow 14 days for all products to reach maximum effectiveness. If you see live pests within the treated area after 14 days, we will return and service the immediate sighted area – FREE
At Progressive Pest Control, we install a chemical soil barrier called Termidor® for the control of pesky and destructive termites. These silent but destructive insects can cause billions of dollars in damage every year. While they primarily feed on wood, they can also damage paper, books, insulation, and even swimming pools and infiltration systems. We apply liquid Termidor® to the soil around your home's structure including under the concrete and around the entire perimeter of your home, completely saturating the soil. The structure of the house is not affected.
The installation of a chemical soil barrier requires expert knowledge and specialized equipment. Our Termite Control operators are trained to take care of your home or business, working with you to create an effective barrier with minimum disruption to your premises and its surroundings.
How Do I Know if I Have a Termite Problem?
Discovering winged termites indoors almost always indicates an infestation that warrants treatment. When looking for new nesting areas, the winged kings and queens are attracted to light and are often seen around windows and doors. Another sign of an infestation is the sighting of earthen mud tubes. Termite mud tubes are pencil-sized tunnels located around termite nests, wood structures, and concrete or stone foundations created by termites for their travel between underground colonies. If you notice winged termites around windows and doors or are seeing mud tubes, give Progressive Pest Control a call.
How Our Termite Control Application Works
Other chemical soil barriers work through the use of termite repellents, meaning they are designed to keep termites away from the treated soil. We consider this to be a major-shortcoming because any hole in the treated area can be detected and utilized by the termites to gain entry into your residence. This could have disastrous financial consequences. Termidor® stops termites in their tracks. The Termidor® chemical has no odor or taste and is virtually impossible for termites to detect. Termites tunneling in areas where the soil has been treated with Termidor® cannot detect the chemical while it begins to stick to their bodies. This slow-kill effect provides enough time for the Termidor® chemical to be transferred back to the central colony nest to infect other termites. Within 24-48 hours, Termidor® will have eradicated the termite population living inside your home.
Pricing for Termite Control
Liquid termite barriers installations average around $625 and last ten years. Yearly renewals average $160. Renewals provide the added benefits of Retreat and Repair warranty, and Refinancing and selling options.
Termite Retreat and Repair Warranty
Because we are so confident in our services, if live termites are found upon inspection, we will retreat at no charge to eliminate the colony and repair the damage.
Send Bugs Packing With Progressive Pest Control and Begin Enjoying a Healthy Home. Contact Us Now.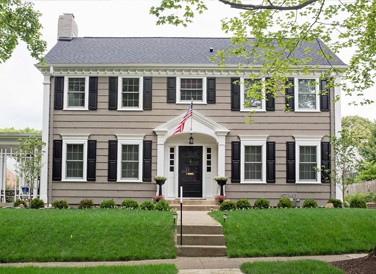 If unwanted bugs or rodents are living rent-free on your Gainesville property, call Progressive Pest...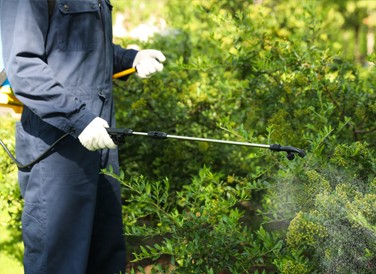 Progressive Pest Control offers thorough and professional pest control to both residential and comme...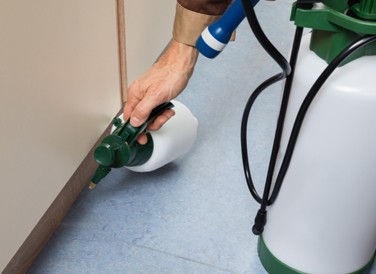 The worst thing about summer in Winder is the pests and with our long, hot summers, they're around a...