Get a Head Start on Your Pest Control Goals This Year
Pest Control
Here in Georgia, pests are a constant threat because we have mild year-round temperatures. There may be less insect activity in the winter but that doesn't mean they aren't there; Mosquitoes will remain active until temperatures drop below 50 degrees. When spring arrives, and it arrives early in the south, pests will emerge and start to feed on your plants and lawn and annoy you and your family. Some pests are destructive and can cause you lots of money in repairs if you don't deal with them in time.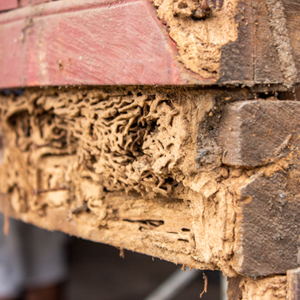 At Progressive Pest Control, you don't just get a run-of-the-mill exterior perimeter treatment. We also treat for pests living inside your home, including your attic, basement, and other areas where pests like to hide. Take a look at the types of pests and treatment programs we offer to ensure you have a pest-free new year.
Termite Control and Prevention
Termites are by far the most destructive wood-destroying insects in Braselton, Georgia. They feed on wood twenty-four hours a day, seven days a week. Termites infest both hard and softwoods, including raw lumber and furniture. Drywood termites are the most common type of termite in the U.S. and can live in virtually any wooden structure. Left untreated, termites cause considerable structural and foundational damage to homes and buildings, and if left neglected for too long, can even cause buildings to collapse.
Subterranean termites are species of termite that lives in the ground or in dead trees. However, if there is plenty of moisture available, they can build nests above ground or even in your house. Subterranean termites move around by constructing mud tubes above ground to forage for food. The tubes are required to retain the large amount of moisture they require and it also shields them from predators. These tubes can be constructed along the sides of buildings until the termites find a point of entry into your home.
Flea and Ticks
Fleas and ticks are a real problem here in Georgia. These blood-thirsty insects love to hide in shady, cool areas of your lawn such as under trees and bushes and under decks and porches. These areas, coincidentally, are areas frequented by our pests when they are outside. In fact, the number one reason fleas and ticks enter the home is by hitching rides on our pets. Once inside they can breed rapidly and become a real hassle to get rid of. Fleas and ticks can spread diseases and be a huge annoyance for your pets. The professionals at Progressive Pest Control can treat your exterior and interiors to control and prevent fleas and ticks.
Commercial Pest Control
Pests aren't just a problem in the home. They can cost you big time at your place of business as well. Pests can get into your stock, ruin your produce, chew up your inventory, or cause serious sanitary issues in your building. Pests such as birds, rats, mice, ants, and cockroaches, can cost commercial businesses an arm and a leg in damages and lost products. If your place of business is infested with pests then don't hesitate to call the professionals at Progressive Pest Control.
The Progressive Promise
At Progressive Pest Control we have years of experience dealing with pests of all shapes and sizes. We stand behind every product we use and if you are not satisfied with a particular service we will come back out at no extra cost to you.
Call the Professionals at Progressive Pest Control
If you are having trouble with pests, your best bet is to call the experts at Progressive Pest Control. We can protect your home and commercial business from a range of pests including cockroaches, termites, ants, fleas, ticks, and rodents such as mice. Get your home or business and lawn fully protected next year by signing up for our pest control program
At Progressive Pest Control we stand behind every one of our products and services. We are so confident that you will be satisfied with our services that if you aren't, we will come back out at no extra cost to you.
Our clients can get in touch with us at (706) 654-2730 or leave us a message on our site. And for more tips and ideas on all things pest-related, follow our monthly blog.