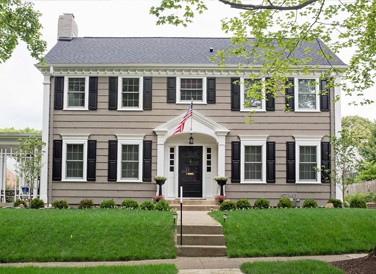 Pest Control in Gainesville, GA
If unwanted bugs or rodents are living rent-free on your Gainesville property, call Progressive Pest Control, and we will personally handle their eviction.
What You Can Expect from Progressive Pest Control
Friendly service by positive, educated, and licensedpest control specialists.
Treatments that focus on both the interior and exterior of your home or business.
Appointment availability that works with your schedule.
Odorless, colorless, and non-staining products.
Money-back guarantee.
Since 1999, we have provided exceptional pest control services at a fair price to our Gainesville customers. As a family and veteran-owned company, our values are enveloped in quality customer service, trustworthy treatments, and keeping true to our word when we say, "We send bugs packing!"
Know Someone Who Needs Gainesville Pest Control?
Refer us to a friend, and if they use our service, we'll send you a check for $20!
Pest Control Services in Gainesville
Progressive Pest Control understands your exterminator needs are different from your neighbor's or local diner's. Because of this, we customize our services to treat your property, inside and out.
Protect Your Home with Residential Pest Control
When bugs or rodents invade, we make it easy and convenient to get an exterminator to your home as soon as possible. Our skilled technicians use an IPM approach to provide longer-lasting pest control with fewer chemical applications.
Choose your frequency from year-round, seasonal, or 1-time treatments.
Includes 1 visit every 6 months by a technician registered with the Pest Control Operators of Georgia.
Treats interior and exterior spaces, including your attic, basement, crawl spaces, garage, shed, and more.
Preserve Your Business with Commercial & Industrial Pest Control
Ongoing monitoring and inspection from our AIB-certified technicians keep your commercial or industrial structure safe from insect invasions, rodents, and dangerous chemicals. By trusting our professional exterminators to apply treatments properly, your employees and customers stay safe while the infestation is completely eradicated.
Properties We Service:
Restaurants
Warehouses
Offices
Day Care Buildings
Hotels
Churches
Indoor Recreational Spaces
And More!
Progressive Pest Control can provide the documentation needed for Rodent Abatement letters and Termite Reports. Contact us today!
Termite Control in Gainesville
Because Georgia is a hub for termite invasions, preventative termite control is the best way to protect your Gainesville property from becoming part of the billions of dollars in damages caused by termites annually. However, as destructive as these pests are, their presence is subtle. Home and business owners often don't know they need termite treatment before it's too late. Progressive Pest Control's mission is to ensure "too late" never happens by putting a shield of fast-acting and effective termite treatment around your property.
Maximum Termite Treatment with Minimum Property Disruption
Achieving the balance between maintaining a healthy environment and applying treatments aggressive enough to exterminate termites is our specialty.
Our termite control experts in Gainesville use the highly-effective termiticide, Termidor®, to:
Inject a chemical barrier into your soil.
Apply termite treatment around your structure's foundation, concrete, and perimeter.
Guarantee the best results.
Ant Control in Gainesville
If you're sick of discovering clusters and parades of ants inside your home or business, now is the time to contact Progressive Pest Control for a permanent ant control solution. In addition to treating your home's interior—eliminating all ants and their trails of pheromones—we focus on the exterior as well.
Our Fail-Proof Ant Treatment Method:
Identify ant species.
Locate colony origin.
Inspect and treat ant entry points.
Apply a barrier of granular insecticide to your yard.
Are you buying a new home or leasing space for your business? We will make sure it is free of ant infestations. Call us to perform a thorough pest inspection before you move in!
Flea and Tick Control in Gainesville
In your yard, fleas and ticks nest in tall grass, woodpiles, and damp, shaded areas as they wait for a pet or person to be their Trojan horse to the inside.
The goal of our flea and tick exterminators in Gainesville is to:
Dramatically reduce the flea and tick population that has settled on your property.
Target source areas with tick and flea control products.
Cover your yard with agranular insecticide barrier that exterminates and prevents fleas and ticks.
Protect your family and pets from severe illnesses transferred by ticks and fleas.
Fleas and ticks can infest every room in your house or spread quickly throughout your commercial building. The alarming breeding rate and risk of disease transfer make it crucial to respond with professional tick and flea control. Contact us now to eliminate them completely!
Mole Control in Gainesville
Although we applaud moles for eating pesky grubs, their underground tunnel systems can be as damaging to the look and feel of your lawn as grass-eating insects.
Signs You Need Mole Control:
Inexplicable mounds of dirt in your yard and garden.
Dead or discolored areas of grass.
Loose or concave soil.
Increased weed activity.
Progressive Pest Control is here to eradicate the moles from your yard safely and effectively. After a mole control evaluation, we apply bait traps throughout your entire yard to remove the problem rodents from your landscape.
Call Progressive Pest Control and send bugs packing today!